House Passes Anti-Abortion Bill
expand
The House of Representatives passed an anti-abortion bill Thursday, according to The Huffington Post. However, the White House has announced if the bill passes the Senate, he will use his ability to veto it.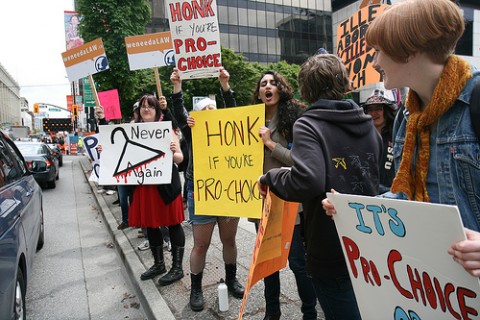 Image Credit: Flickr
The bill, which passed on the 42 anniversary of Roe v. Wade, will make it more difficult for women to find private insurance with abortion coverage, prevent Medicaid from covering abortions, deny small businesses tax credits, HuffPost reported.
A different bill was originally supposed to be voted on today, which would make it illegal to get an abortion after 20 weeks as well as force victims of rape and incest to file a police report if they choose to get an abortion. Democrats hailed this as a violation of women's privacy.  
"…Prohibiting any violation of the medical privacy of a woman regarding her personal choice of health insurance coverage, including victims of rape and incest," Representative Gwen Moore (D-Wis.) said, according to HuffPost.
The Obama Administration released a statement regarding its position on the anti-abortion bill.
"The Administration strongly opposes H.R. 7," the Statement of Administration Policy says, HuffPost reported. "The legislation would intrude on women's reproductive freedom and access to health care; increase the financial burden on many Americans; unnecessarily restrict the private insurance choices that consumers have today; and restrict the District of Columbia's use of local funds, which undermines home rule."
---
Katie O'Brien
Writer | Journalist | Reader | Traveller |