Clinton Biopic Put on Hold
expand
According to Reuters, the Bill Clinton biopic has been put on hold. The film, to be directed by Martin Scorsese, is still up in the air due to disputes over film control. Scorsese has directed huge blockbusters like "The Wolf of Wall Street" and "Goodfellas."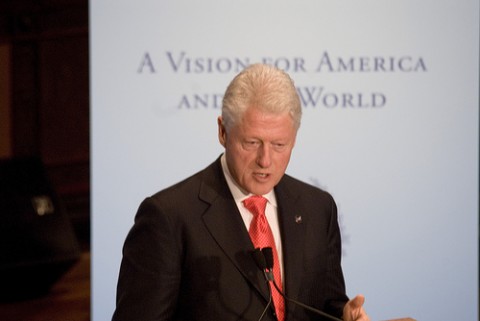 Image Credit: Flickr
The film has reportedly begun shooting, however, was put on hold when former President Clinton wanted more direction and attention on certain parts, Reuters reported. Neither Scorsese nor Clinton commented on this filming stall.
According to one of Clinton's spokesman Matt McKenna, these claims are "inaccurate." A spokesman for HBO said "it's not happening soon but that doesn't mean it's not going to happen, Reuters reported.
HBO did not respond to a comment request either, Reuters reported.
---
Katie O'Brien
Writer | Journalist | Reader | Traveller |